Vietnamese Beef Noodle Salad – Bun Bo Xao
Bun Bo Xao is a perfect example of Vietnamese cuisine at its finest. The dish combines grilled beef, noodles, vegetables, herbs and spices to create a unique and flavorful combination. The salad is served cold and is topped with a tangy, sweet-and-sour sauce.
The grilled beef is marinated in soy sauce and lime juice, giving it a savory flavor. Then it's paired with fresh vegetables like lettuce, cucumber and bean sprouts to create an amazing crunchy texture. The vermicelli is cooked al dente and tossed in a tasty mixture of fish sauce, sugar, garlic and chili flakes. The salad is then topped with a generous drizzle of the signature sweet-and-sour sauce and sprinkled with roasted peanuts for extra crunch.
The dish is also incredibly easy to make at home, so you don't have to wait for the perfect occasion or visit a restaurant to enjoy it. All you need are the necessary ingredients and a few minutes of prep time, and you'll be able to recreate this amazing dish right in your kitchen.
Ingredients for 2 serves
Beef
300g beef sirloin, thinly sliced

2 cloves garlic crushed

1 tablespoons oyster sauce

1 tbsp fish sauce

1 tsp sugar

1/2 tsp chili sauce
Noodle Salad
2 portions of vermicelli noodles, cooked according to package instructions

lettuce, shredded

1 large cucumber, cut into thin slices

fresh bean sprouts

3 tablespoons roasted peanuts, crushed

Mint (optional)

Basil (optional)
Sweet and Sour Dipping Sauce:
2 tbsp fish sauce

2 tbsp sugar

2 cloves garlic minced

1 tbsp lime juice

1/3 cup hot water

minced red chili to taste
Directions
Marinate The Beef
Combine the garlic, oyster sauce, fish sauce, sugar and chili sauce in a small bowl.

Add the beef slices and mix until all the pieces are evenly coated with the marinade. Set aside 30 minutes to allow flavors to develop and prepare other ingredients.
Prepare The Noodles And Vegetables:
Rinse the noodles under cold water to remove any excess starch and set them aside to dry.

Rinse the vegetables under cold water and pat them dry. Prepare the cucumbers by slicing them into thin matchstick-sized pieces.

In a small pan, toast the peanuts over medium heat until golden brown. Continually stir to ensure even toasting and to prevent the peanuts from burning. Once toasted, remove from heat and let them cool. When they've cooled, use a mortar and pestle to crush them into small pieces.
Make The Dipping Sauce:
Combine the hot water, fish sauce, sugar, and minced garlic in a bowl. Stir until the sugar is completely dissolved.

Squeeze in the lime juice and adjust the flavor to your preference. This creates a sweet, sour, and savory balance that perfectly complements the salad's flavors.
Cook The Beef:
Heat a skillet over medium heat. Add the marinated beef slices and cook for about 3 minutes or until they are cooked.

Set aside to cool briefly before assembling the salad.
Assemble The Bun Bo Xao
Combine the noodles, lettuce, cucumber slices and bean sprouts in a large bowl.

Add in the cooked beef slices and generous spoonfuls of the sweet-and-sour sauce.

Gently toss everything together until evenly distributed.

Sprinkle the crushed peanuts over the top.

Serve immediately and enjoy!
Tips
While Bun Bo Xao is not a complicated dish to prepare, it's worth noting that the preparation can be time-consuming. To keep the process as efficient as possible, having all your ingredients ready and at hand before you start cooking is recommended.

You can also marinate the beef the night before and store it in the refrigerator. This way, it's ready to be cooked whenever needed, saving you valuable time.

To make this dish vegetarian, replace beef with tofu or mushrooms.

Feel free to get creative and add your favorite vegetables – bell peppers, zucchini, edamame beans, etc.

Use the leftovers to make delicious Bun Bo Xao spring rolls – simply wrap the salad in rice paper and enjoy!
Variations
Vegetarian version: Replace the beef in this dish with tofu or mushrooms for a delicious vegetarian-friendly version.

Bun Cha: Substitute pork patties for the beef in this delicious Vietnamese salad. The marinade for the pork patties is usually a mixture of honey, fish sauce, garlic and shallots.

Bun Thit Nuong: In this variation of Bun Bo Xao, pork is combined with rice vermicelli and fresh vegetables. The pork is grilled over a charcoal fire for an authentic smoky flavor.

Bun Mam: This version of Bun Bo Xao involves cooked vermicelli noodles, vegetables and seafood in a rich, savory sauce. The sauce is usually made with fermented fish or anchovies, lemongrass and garlic.

Bun Bo Hue: In this flavorful variation of the dish, beef broth is used instead of a sweet and sour sauce. The beef broth adds an intense flavor to the noodles, making it the perfect meal for a cold winter night.

Bun Ca: This popular variation features pan-fried fish fillets with vermicelli, vegetables and herbs. The fish is usually marinated in a mixture of garlic, shallots, lemongrass, and fish sauce before being cooked.
Conclusion
Bun Bo Xao is a tasty, easy-to-make Vietnamese dish that's sure to please. Whether you're looking for something light and healthy or want to try something different, this salad is the perfect choice. With its combination of juicy beef, fresh vegetables and flavorful sauces, it's no surprise that Bun Bo Xao is a popular favorite! So, give it a try and start enjoying the amazing flavors of Vietnamese cuisine today.
FAQs
What Is The Best Way To Prepare Bun Bo Xao?
The best way to prepare Bun Bo Xao is to marinate the beef in a mixture of garlic, oyster sauce, fish sauce, sugar and chili sauce. This helps to infuse the beef with flavor before cooking. Additionally, make sure all your ingredients are prepared beforehand as this will help speed up the process. Finally, make sure to serve it immediately for optimal flavor and texture. 
Is There Any Special Way To Serve The Dish? 
Bun Bo Xao can be served as a main meal or as an accompaniment. If serving it as a main, try adding boiled eggs and other proteins such as pork or chicken. It also pairs well with steamed vegetables and other side dishes for added flavor and texture. When serving as an accompaniment, try adding freshly chopped herbs like coriander and mint or a drizzle of lime juice for extra flavor. 
What Other Dishes Pair Well With Bun Bo Xao?
Bun Bo Xao pairs well with a variety of dishes. Consider serving it alongside some crunchy spring rolls or crispy fried tofu for extra texture and flavor. Other complementary additions include pickled vegetables, fresh herbs and chili sauces. Enjoy exploring all the different flavor combinations this dish has to offer! 
Can I Use Other Types Of Meat?
Other types of meat such as pork, chicken or even shrimp can be used in this dish. Just make sure to adjust the cooking time accordingly and use a marinade that complements the type of meat you are using.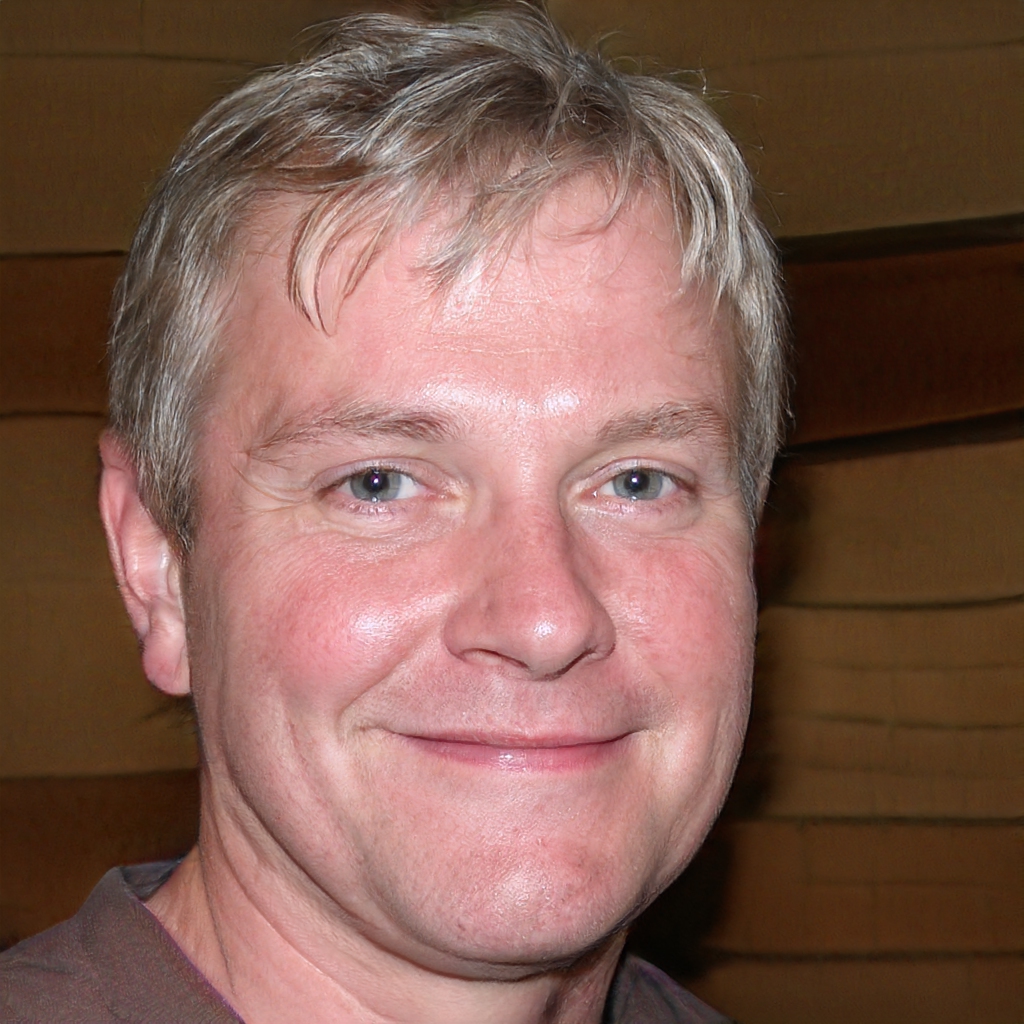 I'm Godfrey Jensen, CEO and head chef at Lapps Meats. We're a top-quality butcher with over 70 years of experience. Our goal is to provide our customers with the best, freshest products possible. We take our food seriously, and we love serving the community by providing them with quality meat products.