Vietnamese Rainbow Che – Che Suong Sa Hat Luu
Vietnamese Rainbow Dessert, or Che Suong Sa Hat Luu in Vietnamese, is a popular traditional desert. It's made with three primary ingredients – coconut milk, shaved ice and fruit jellies. The combination of these ingredients creates an exotic flavor that has been enjoyed by many for centuries. 
The dessert is served cold as usually the shaved ice is poured over the fruit jellies before adding the coconut milk. The flavors of all three ingredients work together to provide an amazingly refreshing treat. 
This dessert is often served during celebrations and special occasions, with its unique flavor and presentation being enjoyed by all who partake in the delicious dish. It's a great way to end any meal, as it provides a refreshing balance that will leave everyone feeling satisfied. 
Che Suong Sa Hat Luu is an amazing dessert that should not be missed out on. It's a great way to end any meal and its unique flavor is sure to leave everyone wanting more! So, if you're looking for a delightful dessert that will tantalize your taste buds, look no further than this fabulous Vietnamese treat. 
It is definitely an amazing dessert that can be enjoyed at home. With a few ingredients, you can make this traditional dish in the comfort of your own kitchen. 
Ingredients You Need
Mung bean paste
100g dried split mung bean

2 tsp sugar

1/4 tsp salt

1 tsp vanilla extract
Jelly
1 packet of crispy agar powder (25g)

8-10 pandan fresh leaves/pandan extract

sugar

salt
Pomegranate seeds
2 cans water chestnuts (cut into small chunks)

80g tapioca starch

1 carrot/ orange food coloring(optional)

2 beetroots/ red food coloring (optional)

pandan extract (optional)
Coconut Sauce
400ml coconut sauce

1/2 cup of water

70g sugar

1/4 tsp salt

1 tsp vanilla extract
Assembly 
500g shaved ice (or crushed ice) 

roasted peanuts/ sesame seeds (optional)
Direction 
Prepare the ingredients
First, clean the split mung beans by rinsing thoroughly to remove any dirt or debris. Then, soak the beans in warm water for approximately one hour. 
If you are using fresh juice extracted from vegetables such as pandan leaves, beetroot, and carrot, start by washing them thoroughly. After that, cut the beetroot and carrot into small chunks.
After that, cut the water chestnuts from the cans into small cubes to resemble pomegranate seeds.
Making the Jelly
First, cut the pandan leaves into small pieces and put them into a blender with approximately 500 ml of water. Then, strain the mixture to separate the water and the residue. Blend the residue with another 500ml of water once more.
Next, cook half of the agar-agar powder with a corresponding amount of water (depending on the type of powder), 50g sugar and 1/4 tsp salt, then add the 500ml of pandan leaf juice that you've blended to cook together, which will create the color (You can substitute with green food coloring if desired).
After that, you can cook the remaining half packet of agar-agar powder with regular water. 
Once this mixture has cooled, place it in the refrigerator and wait for the jelly to solidify.
Making the Pomegranate seeds
Blend the carrot with approximately 100 ml of water and then strain to collect the juice. Repeat the same process with the beetroot.
Divide the diced water chestnuts into three separate bowls. Then, soak each batch respectively in pandan leaf juice, carrot juice, and beetroot juice. If the liquid concentration seems too low, add a bit more water until it covers the surface of the chestnuts.
Take a medium-sized pot and bring the water to a boil.
Soak the chestnuts in their respective juices for about 15 minutes. After soaking, drain the water and place each batch of chestnuts into individual bowls. To each bowl, add approximately 1 teaspoon of sugar and 2 teaspoons of tapioca starch. Mix well until all chestnuts are evenly coated. If there is excess starch, use a sieve to remove it. 
After sieving out the excess starch and once the water starts boiling, cook each type of starch separately over medium heat. Once the starch floats to the surface, remove it from the pot.
For an even crunchier texture, place the cooked chestnuts in a bowl of ice water and let them soak for about 5 minutes. Afterward, drain the water and keep the chestnuts in the refrigerator until needed for the final assembly.
Making the Mung Bean Paste
To prepare the mung bean paste, take the soaked mung beans and place them in a pot with water. Pour enough water so that it covers the beans by approximately 2-3 cm. Bring the water to a boil, then reduce the heat to low and let the beans simmer. 
Cook the beans until they become soft, which typically takes about 20-30 minutes. If you notice any frothy white bubbles while cooking the beans, make sure to skim them off and discard.
Once the beans have softened, while they're still hot, mash them with a spoon, adding 100 ml coconut sauce, 1 teaspoon of vanilla, 2-3 tablespoons of sugar, and 1/3 tablespoon of salt. 
This mung bean paste will bring a rich and creamy texture to your Che Suong Sa Hat Luu. Once it's ready, set it aside for the final assembly.
Making Coconut Sauce
For the coconut sauce, combine 300ml of coconut milk, 70g of sugar, 1/4 a teaspoon of salt, and 1 teaspoon of vanilla extract in a saucepan. Heat this mixture over medium heat until the sugar and salt are completely dissolved. Stir the mixture occasionally to prevent it from sticking to the pan. Once ready, remove the saucepan from the heat and allow the mixture to cool.
Final Assembly
For the final assembly of the dessert, first, cut the jelly that has been chilled in the refrigerator into cubes or into thin strands, depending on your preference.
Then, to assemble the Che Suong Sa Hat Luu, start by taking a serving glass. Add a layer of the mung bean paste, followed by a layer of the fruit jellies. Then, add a spoonful or two of the pomegranate seeds. 
You can add any kind of fruit here, such as jackfruit, lychee,…
Next, fill the glass up to the top with shaved or crushed ice. Pour the chilled coconut sauce over the top, allowing it to seep down through the layers. 
For an extra bit of crunch and flavor, sprinkle some roasted peanuts or sesame seeds on top (if using). Serve immediately and enjoy this delicious, refreshing Vietnamese dessert.
NOTES
While using fresh vegetable juices as colorants lends a more natural appearance to the dish, it can be time-consuming. So, if you're pressed for time, feel free to substitute with food coloring. This practical alternative will not compromise the overall look or taste of your Che Suong Sa Hat Luu, allowing you to present a vibrant, appealing dessert with less preparation time.

A part of the appeal of Chè Sương Sa Hạt Lựu lies in its vibrant, varied colored ingredients. However, if preferred, you can also make the jelly and pomegranate seeds in a regular white color.

Alternatively, if you want your dessert to be even more colorful, don't hesitate to get creative with the juices of different vegetables. You can use a variety of vegetable juices as colorants to impart vibrant hues to your jelly and pomegranate seeds. 

If you find that you aren't able to use the pomegranate seeds immediately after cooking, a helpful tip is to add 1-2 teaspoons of cold water. This will prevent the seeds from sticking together, preserving their individual textures until you're ready to use them in your Che Suong Sa Hat Luu.

In general, preparing this dish requires substantial time and involves numerous steps. To save time, you could cook the mung beans, prepare the jelly, and extract the vegetable juices the night before and store them in the refrigerator. This way, the necessary components will be ready at hand, facilitating the assembly process and ultimately enhancing the meal preparation experience.
How To Store
Storing each component of Chè Sương Sa Hạt Lựu requires different methods to prevent spoilage and maintain freshness. Here are the secrets to extending the life of each ingredient:
Jelly:

After they've solidified, you can keep the jelly and pomegranate seeds in separate airtight containers in the fridge. They typically stay fresh for up to a week.

Mung Bean Paste:

The mung bean paste WITHOUT COCONUT SAUCE can also be stored in an airtight container in the refrigerator. It generally lasts for about 2-3 days. If you find the texture of the mung bean paste seems dry and hard after refrigerating, stir it with a bit of water over a hot pot before using.

Coconut Sauce:

The coconut sauce should ideally not be left overnight. Try to use it all on the same day as it is made. Therefore, it's best to prepare just the right amount you need.

Pomegranate Seeds

: The cooked portion of the starch should be used on the same day, as it will harden and become chewy if stored in the refrigerator. However, you can store the uncooked starch in the refrigerator for 2-3 days.
Conclusion
Che Suong Sa Hat Luu is a perfect treat for sharing with friends and family. The combination of flavors from the coconut milk, shaved ice and fruit jellies creates a refreshingly sweet dessert that will leave everyone satisfied. 
A great way to enjoy it is by gathering around a table with friends and family, sharing stories while you savor the amazing flavors of this traditional desert. It's a wonderful treat that is sure to bring everyone together. 
So, if you're looking for a special treat, why not try Che Suong Sa Hat Luu? Its unique flavor and presentation are sure to be a hit amongst your friends and family! Give it a try today – you won't regret it! 
FAQs
What Is Vietnamese Che? 
Vietnamese che is a traditional Vietnamese dessert consisting of several layers with many types of ingredients. It is usually served with coconut sauce and shaved ice or crushed ice. 
Is Che Suong Sa Hat Luu Healthy?
Not really. This dessert is usually quite high in sugar and calories, so it should be consumed in moderation. However, you can still make some substitutions to make it healthier, such as reducing the amount of sugar or switching out the coconut milk for a lighter alternative. Additionally, adding lots of fruits will also increase its nutritional value. 
Can I Use Food Coloring Instead of Fresh Juices? 
You can use food coloring as an alternative to fresh juices for a practical yet vibrant look. However, this only applies to the jelly and pomegranate seeds. 
What Kind of Fruits Can I Add? 
You can add any kind of fruit here, such as jackfruit, lychee, dragon fruit and more. It's up to your preference and creativity! 
Can I Eat This Dessert Hot?
Traditionally, Che Suong Sa Hat Luu is served chilled, which makes it a particularly refreshing treat, especially in warm weather. That being said, if you prefer your desserts warm, you could certainly try it that way. However, keep in mind that the overall texture and experience might change, as this dessert is designed to be enjoyed cold.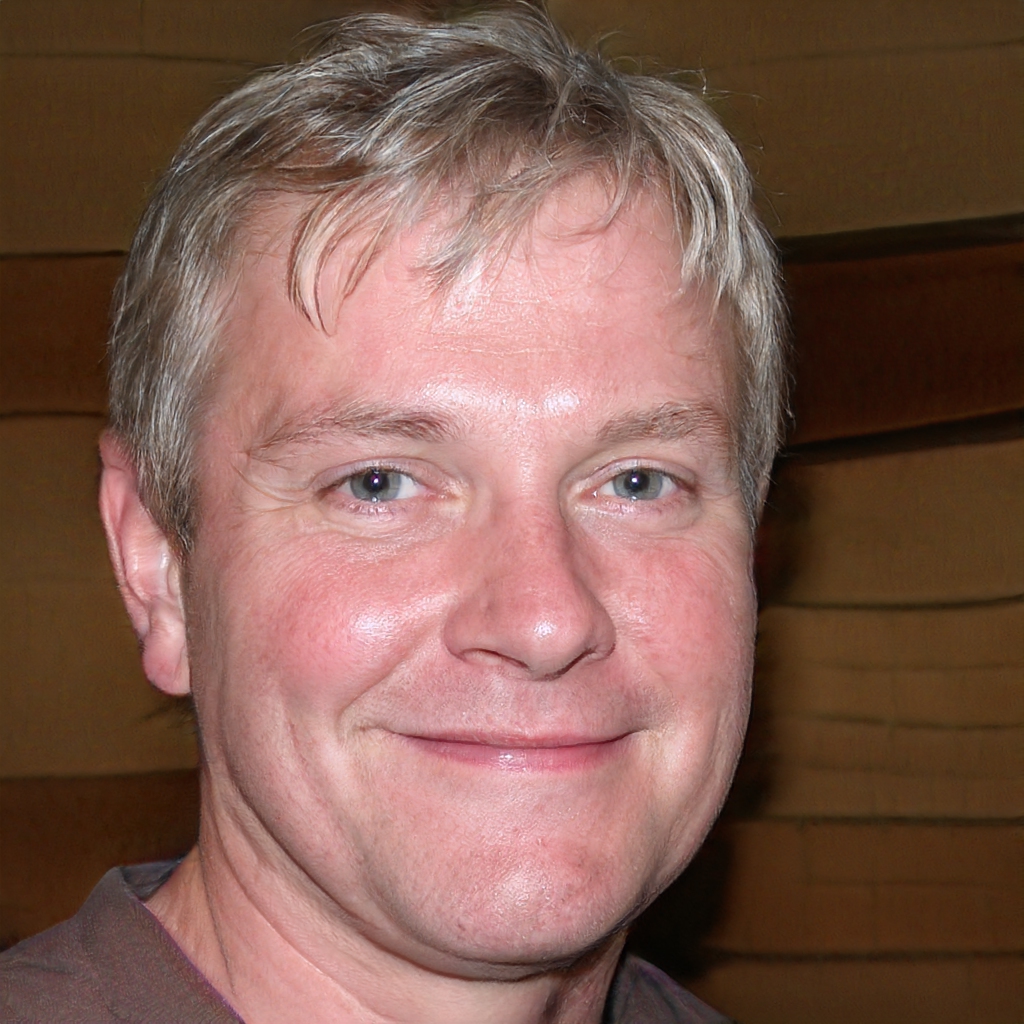 I'm Godfrey Jensen, CEO and head chef at Lapps Meats. We're a top-quality butcher with over 70 years of experience. Our goal is to provide our customers with the best, freshest products possible. We take our food seriously, and we love serving the community by providing them with quality meat products.